Seminar / Workshop Details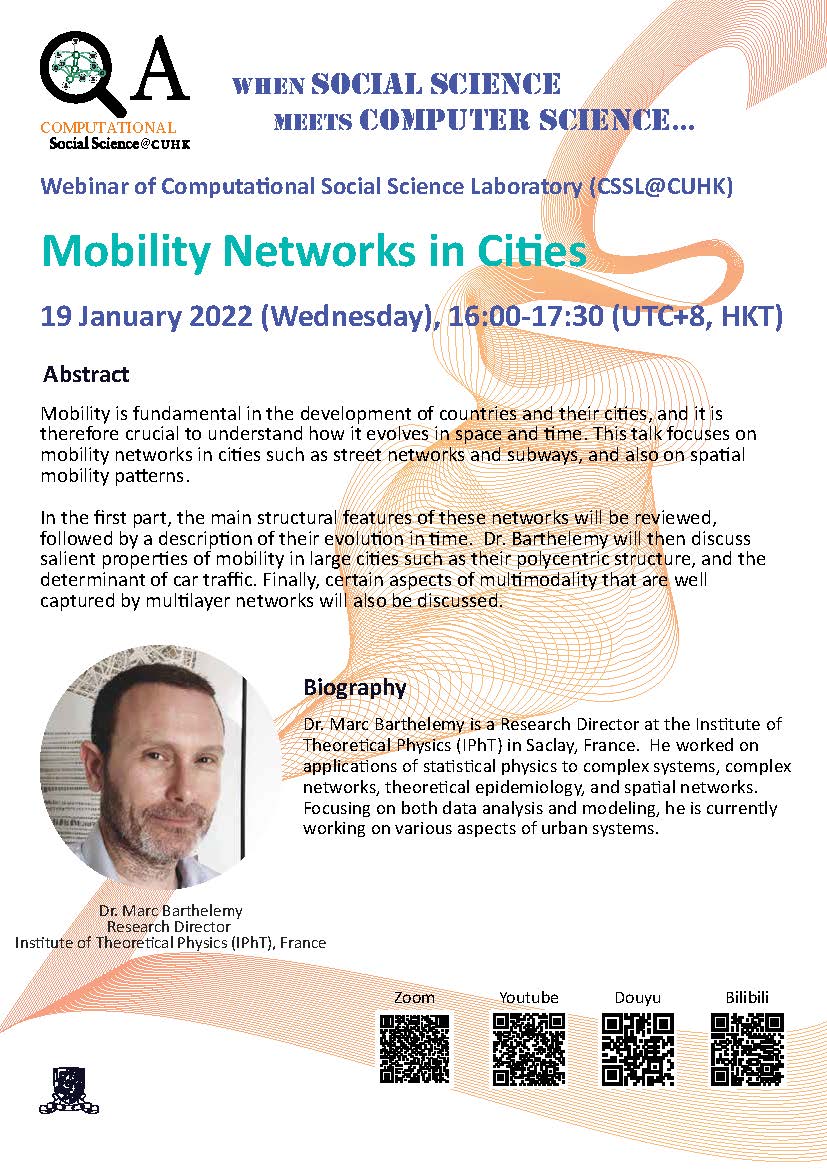 Webinar of Computaional Social Science Laboratory (CSSL@CUHK): Mobility Networks in Cities
Speakers
Dr. Marc Barthelemy Research Director
Institute of Theoretical Physics (IPhT), France
Date
19 January 2022 (Wednesday)
Time
1600 - 17:30 pm
Venue
Zoom, Youtube, Douyu, Bilibili
Details
Abstract
Mobility is fundamental in the development of countries and their cities, and it is therefore crucial to understand how it evolves in space and time. This talk focuses on mobility networks in cities such as street networks and subways, and also on spatial mobility patterns.
In the first part, the main structural features of these networks will be reviewed, followed by a description of their evolution in time. Dr. Barthelemy will then discuss salient properties of mobility in large cities such as their polycentric structure, and the determinant of car traffic. Finally, certain aspects of multimodality that are well captured by multilayer networks will also be discussed.
Biography
Dr. Marc Barthelemy is a Research Director at the Institute of Theoretical Physics (IPhT) in Saclay, France. He worked on applications of statistical physics to complex systems, complex networks, theoretical epidemiology, and spatial networks.
Focusing on both data analysis and modeling, he is currently working on various aspects of urban systems.
More details